Allergy & Asthma Clinic Building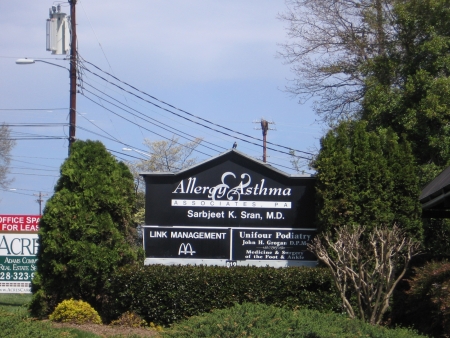 Premier location on Hwy 127 N/ 2nd St /N Center St- Main Thoroughfare in Hickory NC. Great location and great visibility - Located on the thoroughfare appx 29,000 vpd. Space Available on lower level with nicely appointed Common Area and Storage Available. Maybe divided into 2 suites - appx 2100 leasable SF. Generous Parking.
Building is available for sale as income producing property.


General Information
Listing Name
Allergy & Asthma Clinic Building
Street Address
912 2nd St NE
City
Hickory
State
NC
Zip
28601
County
Catawba
Retail Type
Professional
Office Type
Professional/Medical
Price
Negotiable
Other Tenants
Medical Uses, Salon
Total Building Size
appx 10,200 SF Gross
Total Land Size
appx 1.21 acres
Zoning
Commercial Use
Traffic Count
appx 29,000 vpd
Occupancy
Tenancy
Multi- Tenant
Space Vacant SF
One Suite
Information About Available Space
Number of Levels
Two
Number of Buildings
One
Number of Suites
One maybe divided
Property Condition
Excellent
Year Renovated
2013
Construction/Siding
Brick
Minimum Divisible SF
7-800 SF
Landlord Work
TBD
Tenant Work
TBD
Property Taxes
Landlord
Insurance
Landlord
Loading Docks
No
Exterior
Maonry
Drive-In Bays
No
Landscaping
Landlord
Parking
Plenty
Restrooms
Yes
Electrical
Duke
Gas
Piedmont
Water
City
Sewer
City
Internet Access
Yes
Dock Access
No
Rollup Door Access
No
Back Door Access
No